Office Intranet (Employee Relationship Management)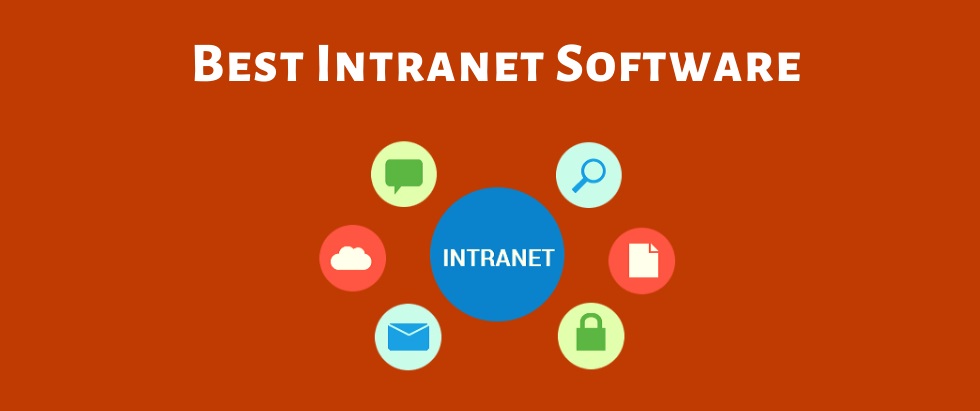 Advantages of Intranet Application
* Content Management System allows administrators to securely manage and disseminate information to relevant users
* Enhance staff communications and procedures
* Build knowledge and document libraries for easy reference and secured usages
* Create / Manage , New Companies , Departments , User
* Manage , Share, organize and schedule people and resources
* Search and locate user / information rapidly (by words/ topic/ directory etc.)
* Communicate company news instantly including electronic newsletters
* Group and distribute relevant information to relevant people
* Allow interaction such as discussion forums/ Chat / Message Board
* Internal Trouble Ticket System for various support departments (IT / Building / Etc)
* Extensive reporting for administrators and users
* Integrate with existing systems such as HR
* Communicate between offices and remote staff securely and instantly
* Branded intranet design
* Secure intranet hosting
Core Functional Levels
* Administrator(Administrator Executive)
* User (Employee)
* Trouble Ticketing Handlers – (Support Department)
* HR
* Manager
* Finance

Functional Modules & Components
Functional Modules
* Super Administrator
* Registration Manager(General User, Admin Executives, HR, Manager, Finance, User Level Permission / Rights)
* Department Manager
* Role Manger(Assign Rights to Roles)
* Trouble Ticket Engine
* Content Manager & Version Controller
* Events Calendar
* News / Announcements / Wishes
* Message Board
* Chat
* Files Sharing & Comments
* Reports

Components
* Portal engine * Workflow engine * Process Engine * Datawarehouse * Document Automator(WYSIWYS Editor, File Attach, File Import – MS Word / Excel) * File Manager * Security / Encryption * Agenda Mills / Alerts * Scheduler * Exception Handler * Reports
Functional Module – Descriptions
* User
* Employee Manager * The Hr or administrator can register new employees and assign them to the respective companies & departments which they belong to, once a new employee is registered an alert message shoots to all the employees in there home page as a new employee joined and his information.
Site map for the user login
* View / Edit My Profile(View Log)
* View only Shared – Links (ISO, Link1)
* My Shared Files & Folders (View My Files / Upload New Files)
* Trouble Ticket(Raise new / View Old / Closed Tickets)
* My Leave Desk(Apply for Leave, My Rejected Leave Application, Pending Leave Application)
* My Expenses Claim
* Event Calendar
* Message Board(View New Messages / Create New / Sent Messages)
* Alerts – Pop Up On Incoming Event
* Chat

Super Administrator
Site Map for the administrator Login
* Masters
* User Registration / Management
* Secure Content Management Tool
* HR Manager
* Trouble Tickets / Trouble Shoot (TTD)
* Expenses Manager
* File / Folder Manager
* User Search Engine
* Message Board
* Chat
* Reports

Master Creation
Company Master / Department Master, Facility for the administrator to create any no of companies and departments under each company the advantage of these masters will be to have a work flow based approach for the application which will give the application advantage to scale up to any extend
Employee Registration & Management
Same as the HR Manager Functionality
HR Manager
HR Login will have access to create new employees , terminate an existing employee , update HR Policy Content management tool , like Create New Policies (Main Cat) , Create Sub Items in the Policy , Manage Content in the Policy Documents (Add / Modify / Delete) HR can share files with any Company / department or to a particular employee

Hr core functionalities are on the leave management, can create leave masters and allocate leave to individual user based on there roles, approve leave, process leave to the respective heads , terminate a leave application with reason

Secure document creation & sharing can also be a part in the HR login
Secure Content Management Tool
Provide facility to create and manage confidential documents & share it to different users or user levels, the tool can create three levels of dynamic menus Level 1, Level 2, Level 3 and manage content at each leve


File input type
* WYSIWYG Editor
* File Attach
* File Import – MS Word / Exce

Output of the following files will be in HTML Open Window format working only in IE 6 and above with No – Print, Save, Copy, Print Screen, File Path, Status Bar Display functionality, the application will not support any other browsers
Trouble Tickets / Trouble Shoot (TTD)
The trouble ticket / trouble shoot login is dynamically created by the super administrator and can create any nos of TTD login's depending on the requirement, once the login is created the users (employee) can start sending trouble tickets to the respective TTD and TTD can reply back with technical reply , the TT is also having a timer which start calculating the total time required for Ticket Closing and also has facility to Jump the holidays / Non Working hours
File / Folder Manager
Tool helps managing the files among the network user on a restricted access; the super administrator (SA) manages the folder creation and file uploading to a specific company / department or even only to selected users.

The user (employee) can also have facility of uploading files to the respective folders assigned to his department (himself) if the SA has assigned uploading rights; all files getting uploaded to the system will have option to tag it and also to define the life of the file, once the files cross the age defined to it will automatically get moved to a recycle bin of the application, wherein the administrator can delete them later selectively

* Folder manager
* File manager
* File life / comments (tag)
* Move file to application recycle bin
Expenses Manager
User can select any of the preformatted forms (expenses forms) available in his login screen, fill the form and submit the forms for his claims; the form takes its flow depending on the hierarchy and move to his immediate top (Manager) , once the manager approves it moves to the finance login for final approval and settlement

Once the manager/finance rejects the form, the user will get an alert as the reason for rejection

Once the manager/finance approves the form , user gets an update as approved at manager/finance desk now moved to the finance(or your payments is ready)
Employee (User)
* Create New Expenses form
* View Pending forms at manager
* View Pending forms at finance
* View rejected by manager – reason(Repost with comments)
* View rejected by finance – reason(Repost with comments)
While CRM software is most commonly used to manage a business-customer relationship, CRM software systems are also used in the same way to manage business contacts, employees, clients, contract wins and sales leads. Typically, CRM software is used in the enterprise, however many products scale and can be used in a business of any size.